While there are no absolute required standards for toilet cubicles there are commonly used dimensions and also building regulations that must be considered. Notably the Building Regulations Part M and the Equality Act 2010 place requirements on toilet cubicle dimensions.
recommended toilet cubicle dimensions
---
Standard Cubicle dimensions
Standard toilet cubicles must offer a minimum 450mm diameter space for maneuvering within the cubicle.
To aid accessability concerns it should be possible for all indicator-bolts to be operated with a closed fist. Doors must comply with emergency evacuation procedures allowing the user to get out or be evacuated by emergency services.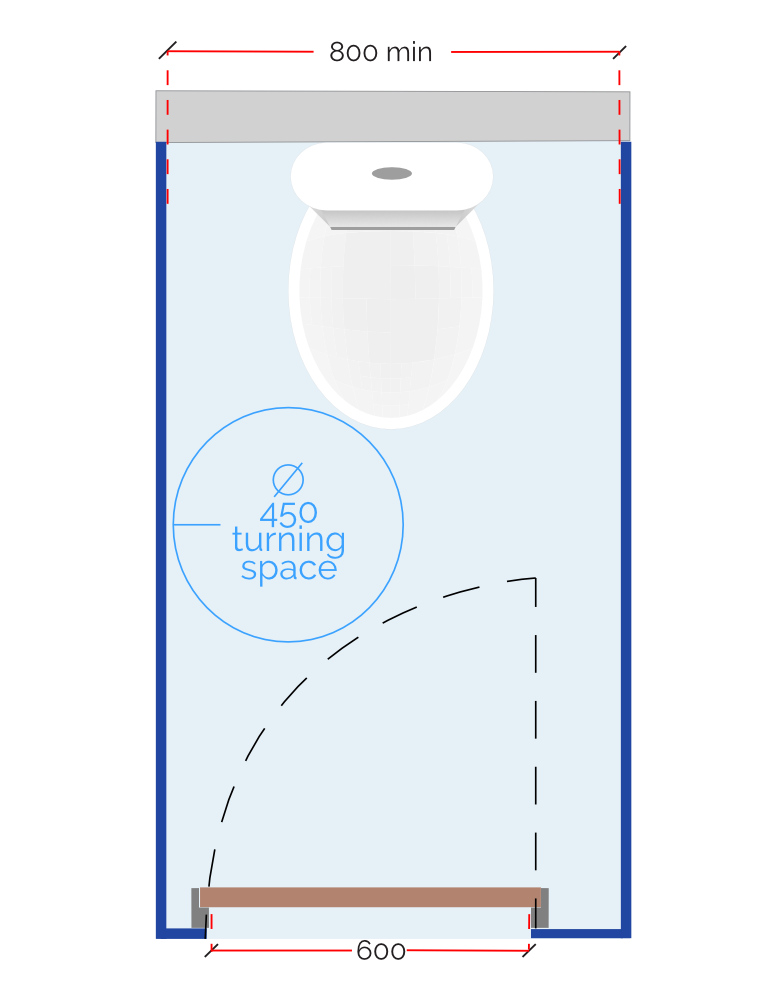 ---
Enlarged cubicle dimensions
When installing a single washroom with four cubicles inside one of the cubicles must be an enlarged cubicle with a minimum width of 1200mm and be fitted with an outward opening door.
The WC must have both a horizontal and vertical grab rail fitted to assist the user.
A fold down baby change unit is commonly added to an enlarged cubicle to easily double up as a baby changing cubicle while still meeting the required specifications.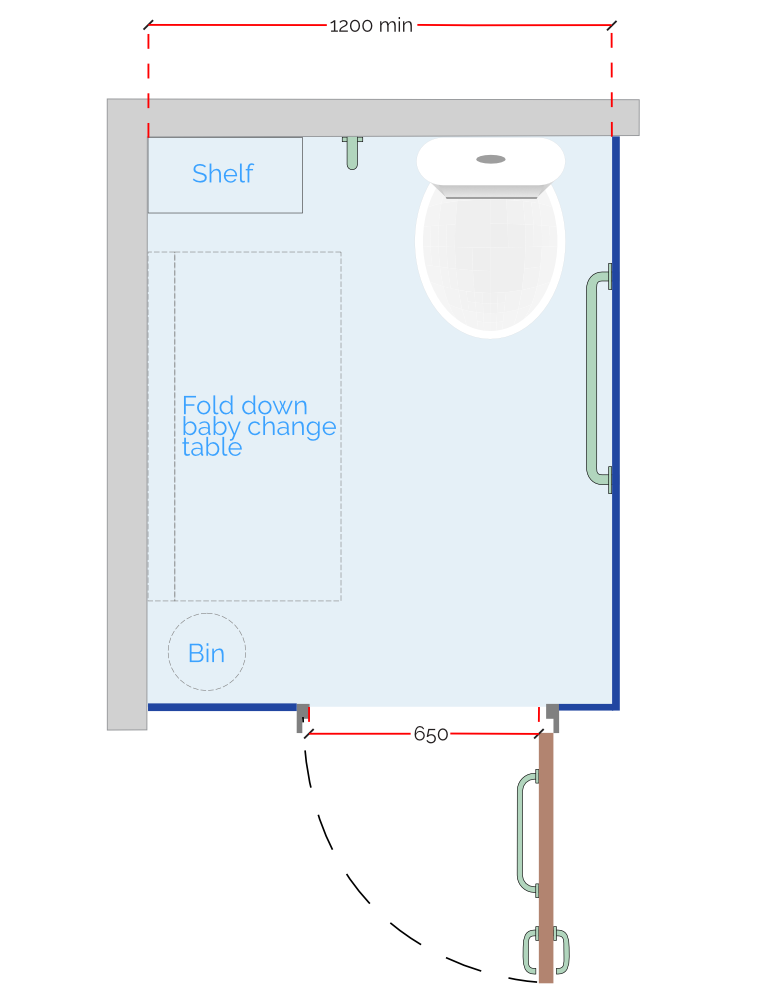 ---
Ambulant Disabled cubicle dimensions
Ambulant Disabled toilet cubicles similar to the standard cubicle but must be fitted with and outward opening door and grab rails to assist the physically impaired wh do not require a wheelchair.
Every same-sex washroom must have at least one WC cubicle that is suitable for the ambulant disabled. In the instance there is only a single cubicle then it must be an ambulant disabled cubicle.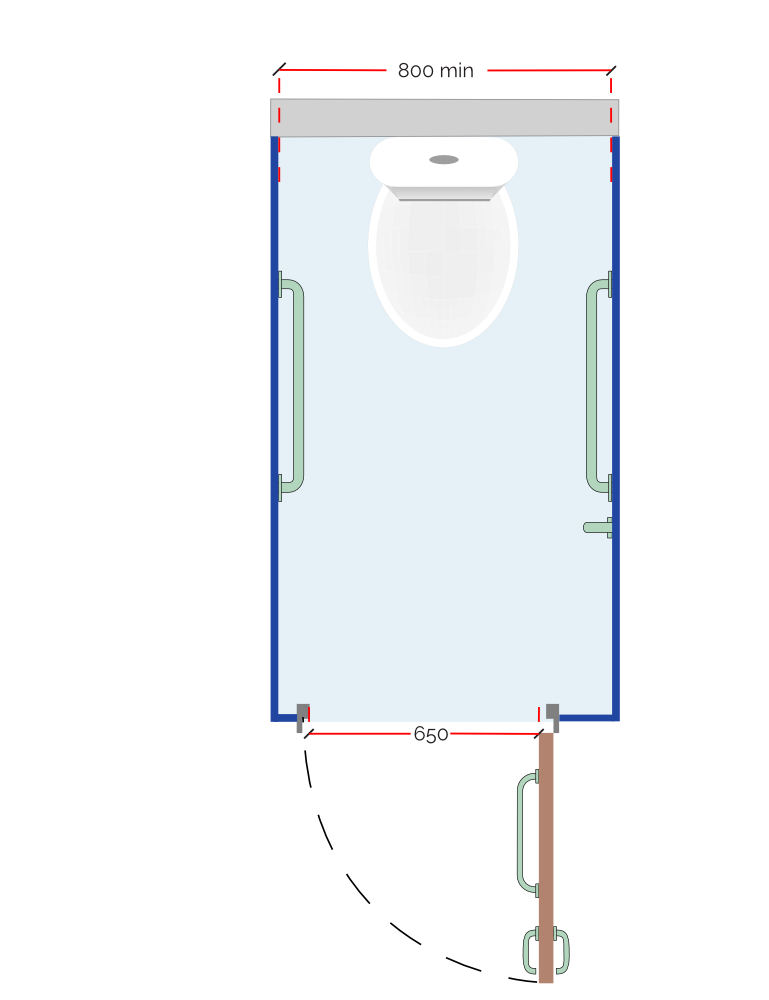 Wheelchair Accessible cubicle dimensions
Wheelchair accessible toilet cubicles must offer enough space to allow a wheelchair user to easily navigate and use the facilities.
A minimum of 2200mm length and 1500mm width is required for a wheelchair accessible cubicle and an outward opening door 950mm wide with a 900mm opening is required.
For more information check our post on required dimensions for disabled cubicles.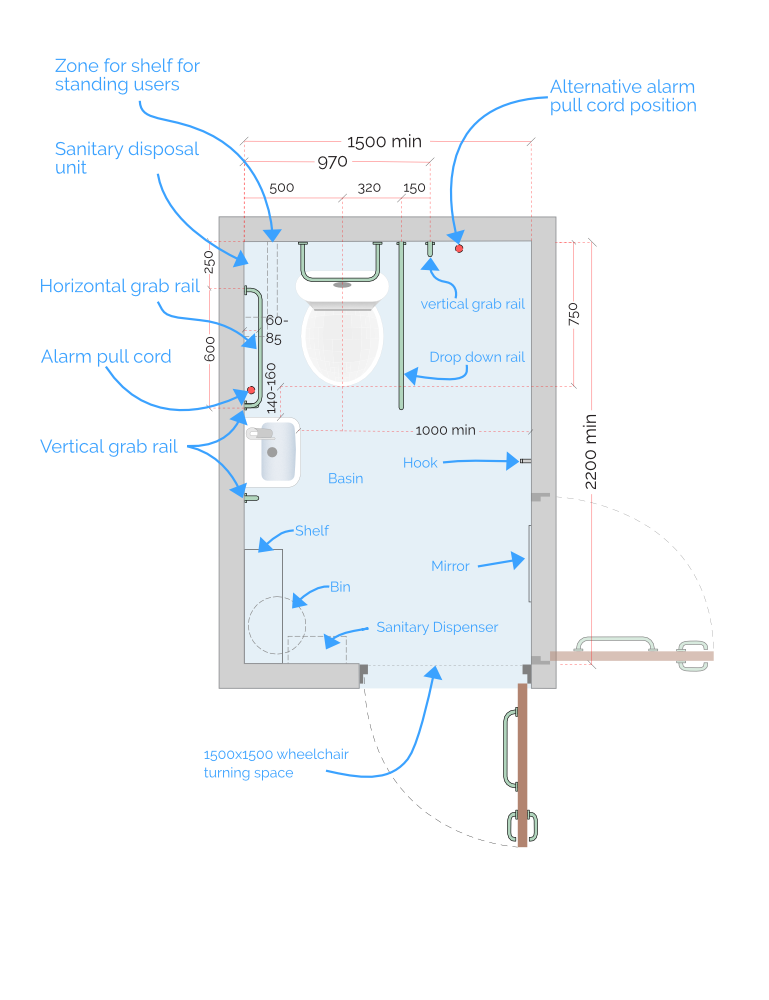 Please follow and like us: