what size should a disabled toilet be?

Disabled toilets need to be easily accessible by users and should allow for easy transferon to it. All the amenities should be as easily to reach as possible. This guide will help document some of the requirements and considerations when setting up a disabled toilet.

what are the disabled toilet requirements?
Document M of the UK building regulations lists the regulatory requirements for disabled toilet sizes. While we've summarised the most important elements a full read of the document is advised.
Document M states that wheelchair users should be able to comfortably approach, transfer to and use the washroom facilities provided within a building.
In order to meet building regulations, a disabled toilet requires:
A raised height WC with extra projection for wheelchair transfers
A washbasin with lever style taps to assist users with limited dexterity
Paddle style toilet flush mechanism for ease of use
Five supporting grab rails of a contrasting colour to aid the visually impaired
An outward opening Access door
An emergency assistance alarm system
Disabled washroom dimensions
Disabled toilets must be housed in a room that is at least 2200mm in length and 1500mm in width. Larger dimensions are acceptible though key fittings and amenities must still be located correctly.
Additional items not required by Document M may still be installed though Consideration should be taken to items projecting within the required space.
This diagram contains the required placement and dimensions of a disabled toilet.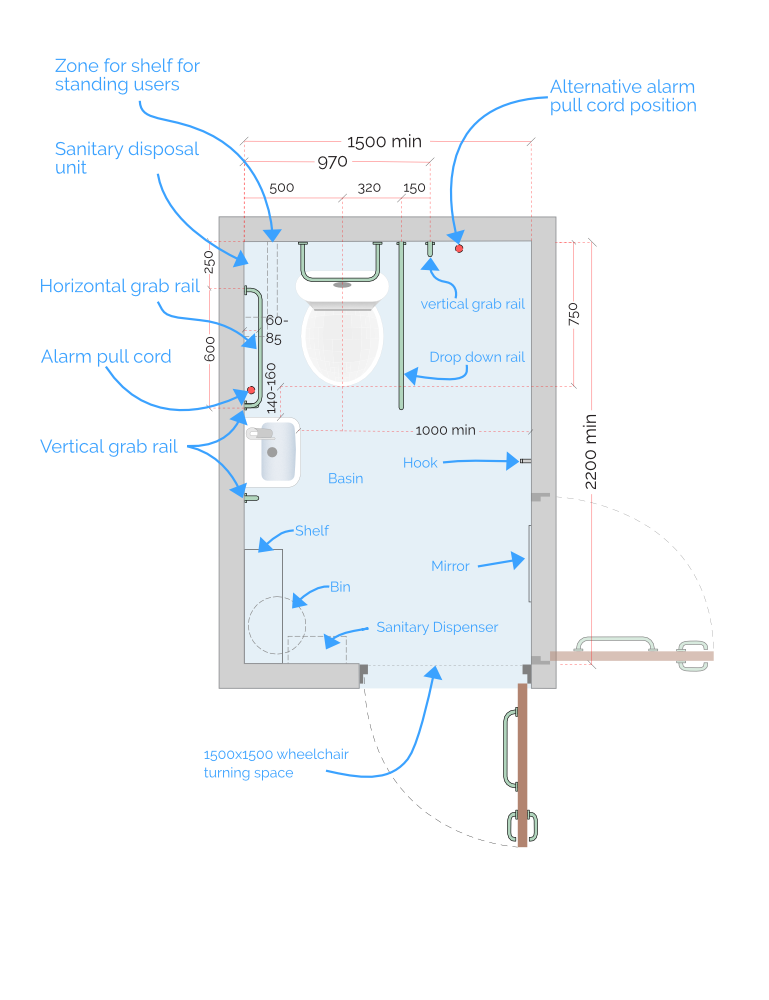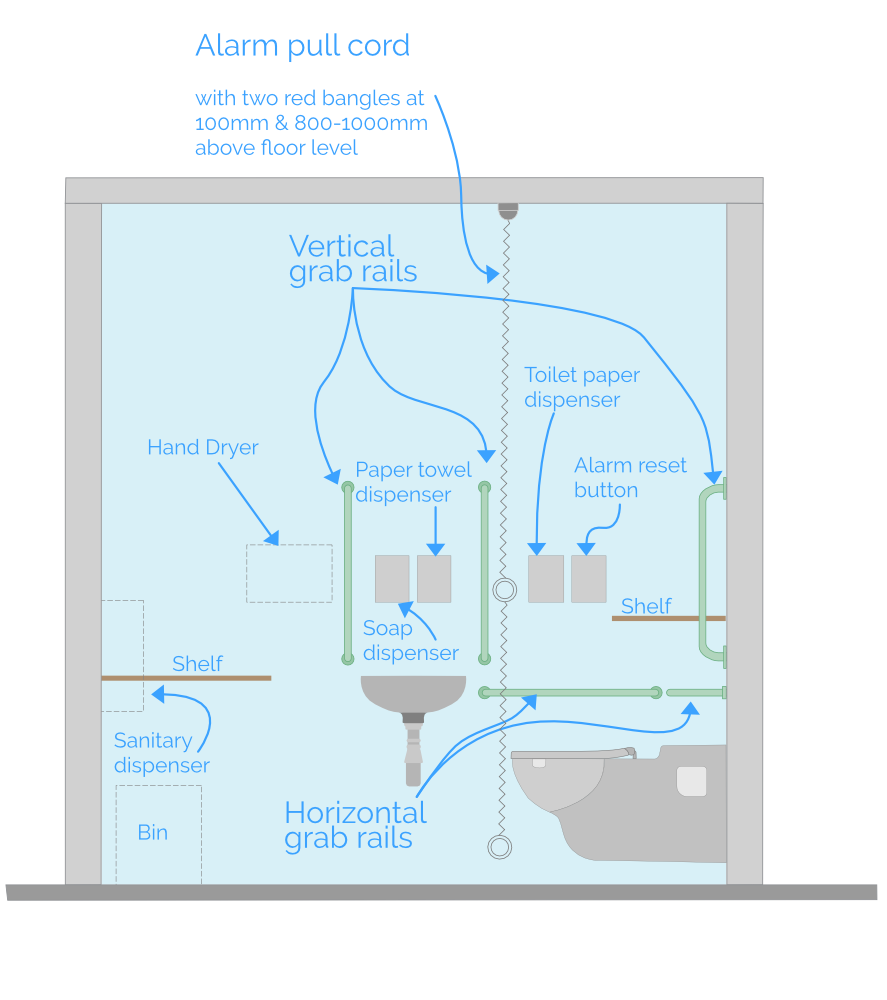 what is the minimum height of a disabled toilet?
Disabled toilet heights are commonly 450mm though the regulations allow a variance from 440mm up to 500mm. These dimension factor in the average height of an adult, being low enough to allow someone to get on and off without bending.
Please follow and like us: