Probably the most notable new product in the hand dryer market is more of an evolution than a revolution. The highly popular Dyson V has been revamped to improve energy efficiency and reduce noise output. Dyson have listened to their clients and produced a product that is suitable for even more locations than ever. We love the new HU02, its 35% quieter, has a really pleasant sound quality, uses 60% of the energy of the original AB08 and yet the dry speed only reduces by 2 seconds.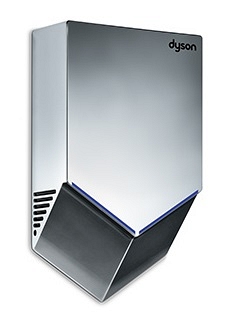 Other notable additions include the Dryflow Tri-Jet. As the name suggests, this dryer has been designed with 3 high speed jet airflow strips, precisely located to produce one of the fastest dries on the market. Often customers want a Dyson AB14 but budgets won't stretch quite this far, many of the alternatives just don't quite have the same feeling of power, but the Dryflow Tri-Jet gives you that same sense of awesome power. Other notable features include its effective drainage tank, so no wet floors, complete microban surface protection, so no nasty bacteria can breed and the incredible 7-year warranty, the longest in the industry!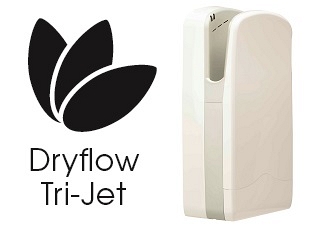 The Vulcan and Viper hand dryers are nice additions to the market too. They use similar angled airflow outlets to the Dyson V HU02 and have an excellent build quality for the money. Nice features like an easy to access and clean HEPA filter, adjustable motor speed and optional heat all enhance this solid dryer. The dry times are good and the noise output relatively low at 75 dB(A) – 30% quieter than the HU02. Some sellers might try and tell you they have comparable dry times too, but realistically these aren't as quick as the Dyson V. That said they are a fantastic value option that we have already had some great success with.
Please follow and like us: